Hotel
Hotel Cristina is situated in Valle di Tenno where the flora, benefiting from the mild climate of Lake Garda, makes this place an oasis of peace and tranquillity and the ideal location for those wanting to spend a holiday in complete relaxtion.
An ideal starting point for the panoramic trips and for excursionists and bikers.
The hotel has rooms provided with every comfort and large, spacious and light lounges for guests.
Particular attention is given to the cuisine which offers numerous national dishes and specialities from Trentino.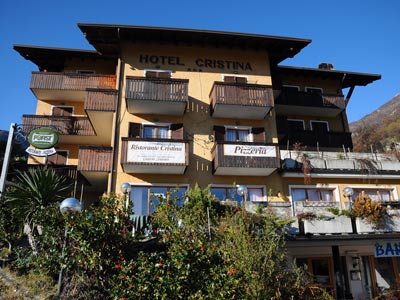 Some pictures